HPE like many companies see the importance of cloud in today's ecosystem. This week they announced HPE Greenlake Cloud Services.
They are touting the cloud experience by offering things like:
Pay per use. Allowing a opex vs capex expenditure for customers.
Scale up an down. Speaks for it's self, allowing users to change the scale of needs with pay-per-use.
Simplified IT. Simple but powerful self-service platform, with GreenLake Central.
Manged for you. Allow their operation center to manage both public and on-prem clouds.
HPE is offering a variety of cloud services; from VM's to containers, data protection and more.

Why would you want to consider HPE cloud services?
Business agility
Move faster, get capacity when you need it, and accelerate app and services deployment

Simpler IT
Get expertise and support to help with routine tasks to free up your staff for more important business initiatives

Lower IT costs
Eliminate the need for upfront capital and stop overprovisioning

Proper control
Easily monitor and manage performance, security, compliance, and data, as well as latency, risk and cost
What does it look like?
Explore HPE Greenlake Central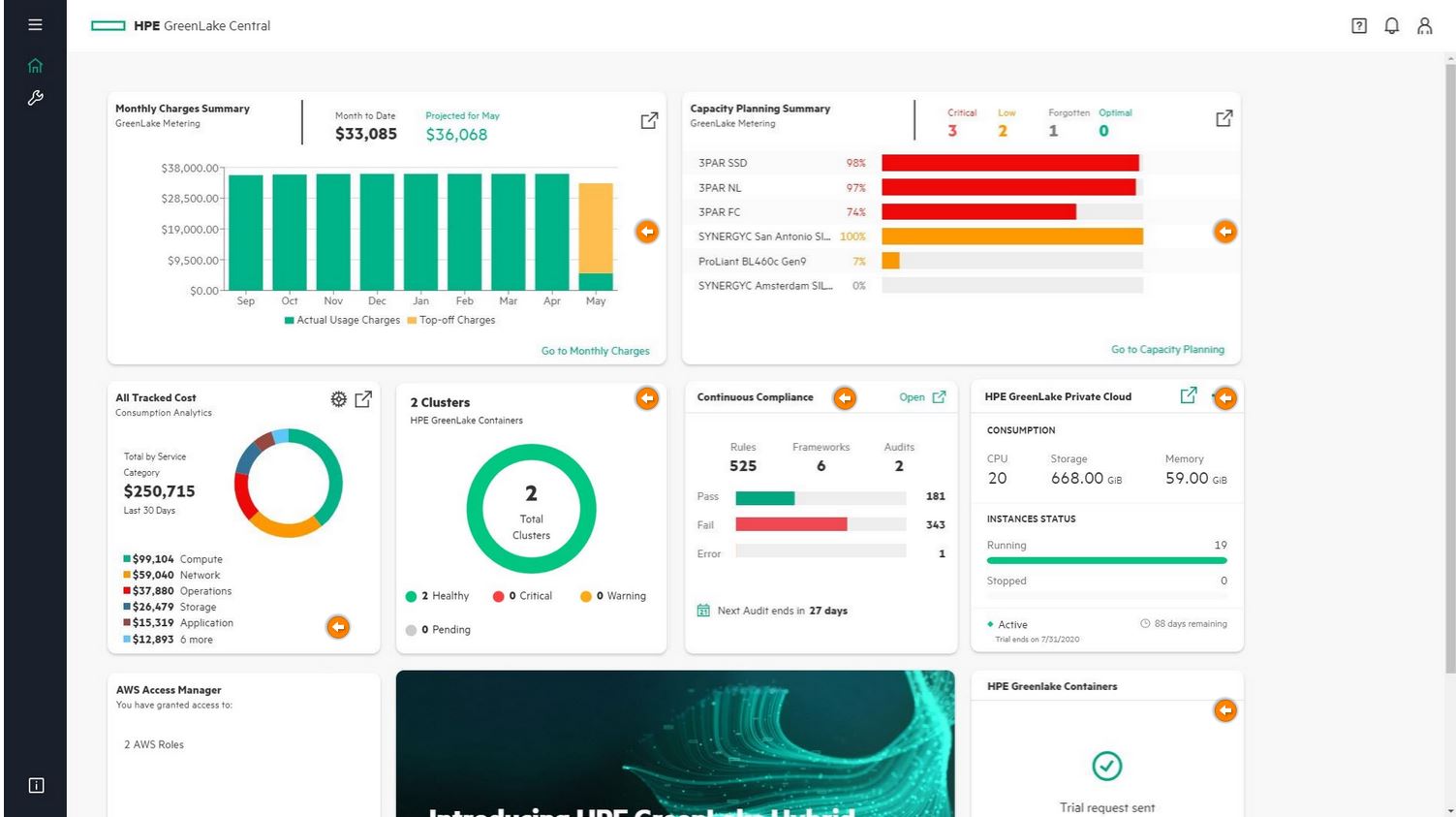 Click here for a interactive view.
Looking for more?
Check out these resources :