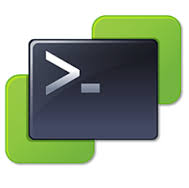 Today I was asked to gather a list of all VMs within a given cluster and report on their disk usage (all the VMs are thick provisioned) and currently do not have a tool to perform a seemly simple task. After some searching I have found many versions of this script around the internet but none that quite suited me needs. I have modified about 50% of the original script to suit my needs and added these features.
Prompts for vCenter hostname or IP
Requires user to select a cluster
Queries vCenter for list of cluster names (for use above)
Limits results to specified cluster
Prompts for output filename
Default saves to current user's Documents folder
Prints location of filename
Auto launches file once complete
I should also mention that I am not a script writer. My abilities exist in finding, understanding (most of the time), and modifying existing Powershell scripts. I will be unable to assist with drastic modifications to any script.
Requirements: VMware PowerCLI, vCenter Credentials with appropriate permissions
How to run: Save below script to .ps1 format and run from PowerCLI. No need to modify anything to make compatible with your environment.
$vCenterName = Read-Host -Prompt 'Enter vCenter hostname or IP'
Write-Host "Connecting…"
connect-viserver $vCenterName

$MyCollection = @()

get-cluster | select-object name
$ClusterName = Read-Host -Prompt 'Enter Cluster Name (must be exact)'
$ClusterFilter = get-view -ViewType ClusterComputeResource -Property Name -Filter @{"Name" = $ClusterName } | select -ExpandProperty MoRef

$AllVMs = Get-View -ViewType VirtualMachine -SearchRoot $ClusterFilter | Where {-not $_.Config.Template}
$SortedVMs = $AllVMs | Select *, @{N="NumDisks";E={@($_.Guest.Disk.Length)}} | Sort-Object -Descending NumDisks

ForEach ($VM in $SortedVMs){
$Details = New-object PSObject
$Details | Add-Member -Name Name -Value $VM.name -Membertype NoteProperty
$DiskNum = 0
Foreach ($disk in $VM.Guest.Disk){
$Details | Add-Member -Name "Disk$($DiskNum)path" -MemberType NoteProperty -Value $Disk.DiskPath
$Details | Add-Member -Name "Disk$($DiskNum)Capacity(MB)" -MemberType NoteProperty -Value ([fusion_builder_container hundred_percent="yes" overflow="visible"][fusion_builder_row][fusion_builder_column type="1_1″ background_position="left top" background_color="" border_size="" border_color="" border_style="solid" spacing="yes" background_image="" background_repeat="no-repeat" padding="" margin_top="0px" margin_bottom="0px" class="" id="" animation_type="" animation_speed="0.3″ animation_direction="left" hide_on_mobile="no" center_content="no" min_height="none"][math]::Round($disk.Capacity/ 1MB))
$Details | Add-Member -Name "Disk$($DiskNum)FreeSpace(MB)" -MemberType NoteProperty -Value ([math]::Round($disk.FreeSpace / 1MB))
$DiskNum++
}
$MyCollection += $Details
}

$OutputFileName = Read-Host 'Enter filename including extension (.csv)'
$MyCollection | Export-Csv $env:USERPROFILE\Documents\$OutputFileName

Write-Host "File has been saved to" $env:USERPROFILE\Documents\$OutputFileName

explorer.exe $env:USERPROFILE\Documents\$OutputFileName

# Out-GridView, Export-Csv, ConvertTo-Html or ConvertTo-Xml can be used above instead
[/fusion_builder_column][/fusion_builder_row][/fusion_builder_container]