Veeam Wan Acceleration is a neat technology.
"Built-in WAN Acceleration dramatically reduces the bandwidth required for transferring backups and replicas over the WAN. This eliminates the need to acquire additional network bandwidth or deploy a general-purpose WAN accelerator appliance for fast off site backup and replication.

Built-in WAN Acceleration is available in Veeam® Backup & Replication™ Enterprise Plus Edition

Get your VMs off site up to 50x faster

Built-in WAN Acceleration utilizes global caching, variable block length data fingerprinting and traffic compression to reduce bandwidth requirements by an order of magnitude, while multiple WAN optimization ensures that your available bandwidth is leveraged to its fullest potential. Best of all, there are no appliances to deploy, virtual machine (VM)- or host-based agents to install, or network infrastructure changes to make. Veeam's Built-in WAN Acceleration:

Helps get VMs off site up to 50 times faster than transferring raw data
Minimizes bandwidth consumption when copying backups and making replicas over the WAN
Supports unreliable and high latency network connections
Requires no changes to the existing network infrastructure

What is a WAN accelerator?

A WAN accelerator reduces the amount of data that needs to flow back and forth across the WAN by using caching and data compression techniques. Basically, a WAN accelerator works by caching duplicate files (or parts of files) so they can be referenced in global cache instead of having to be sent across the WAN again. WAN accelerators effectively trade off network I/O for disk I/O, thus significantly improving the performance of data transfers over the network in situations when bandwidth is the primary bottleneck."

Source http://www.veeam.com/backup-wan-acceleration.html

This is part of the Veeam Availability Suite v8
As a requirement , you need to install veeam 8.
Ideen has a nice write up on Installing Veeam 8. Veeam 8: Step-by-Step New Install
thus I am going to bypass that.
I have not had a chance to do a write up on how to set it up, and it's been up my list a while. So here it is.
lets rock!
Open Veeam Backup

Click on Backup Infrastructure

Click on WAN Accelerators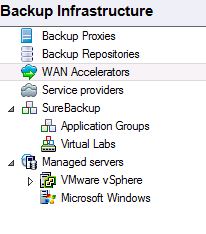 Right click and select Add WANAcceleratorr

Type in the DNS Name or IP Address.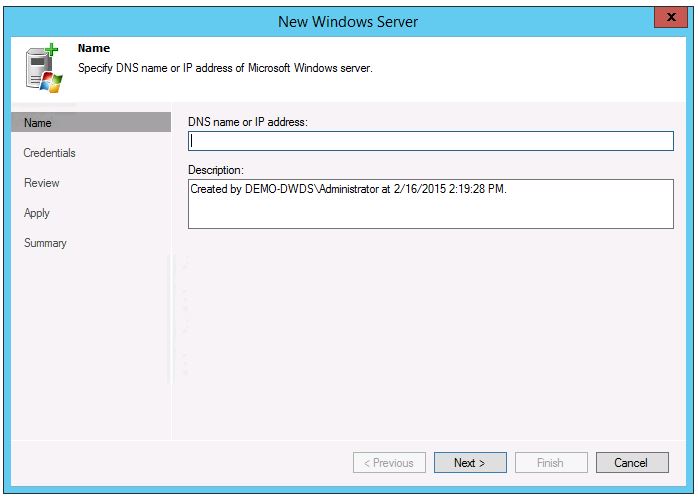 Select account, or create account if needed.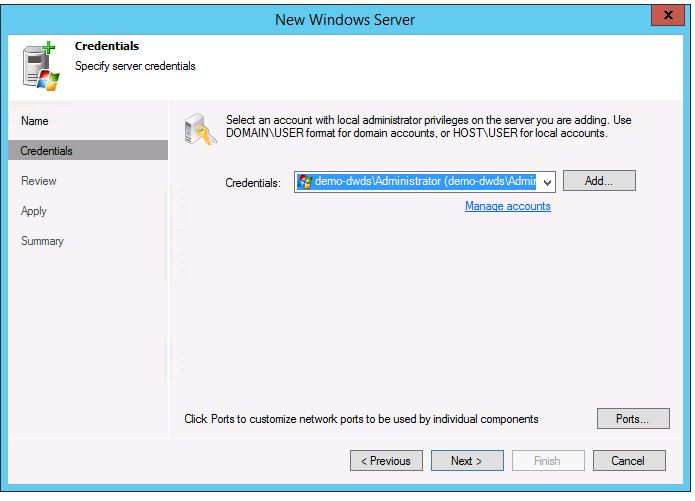 Review, and click Next.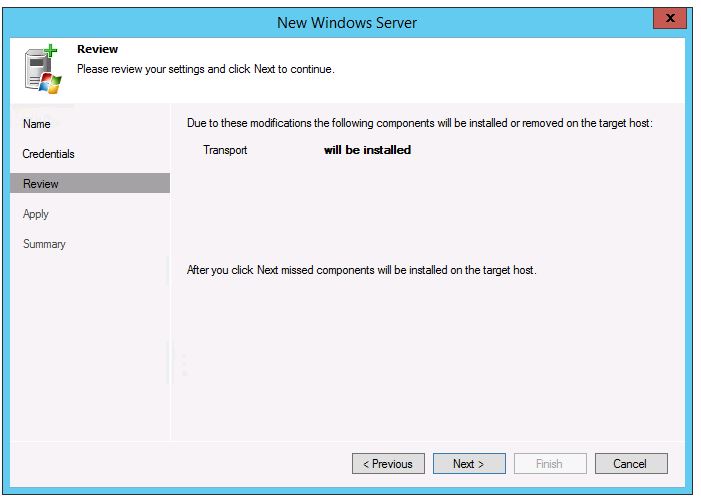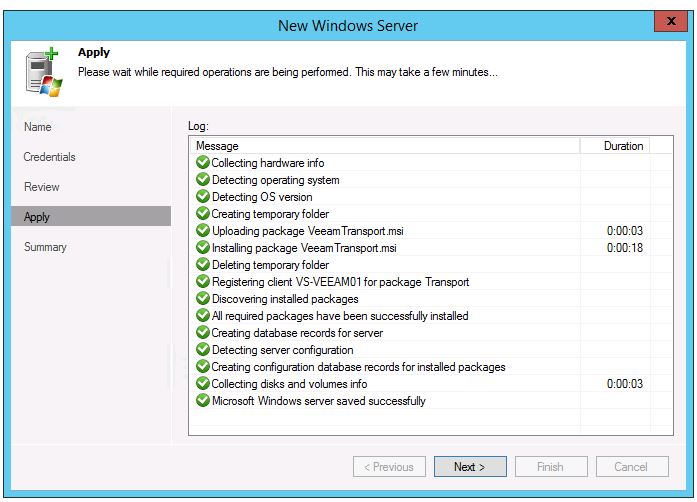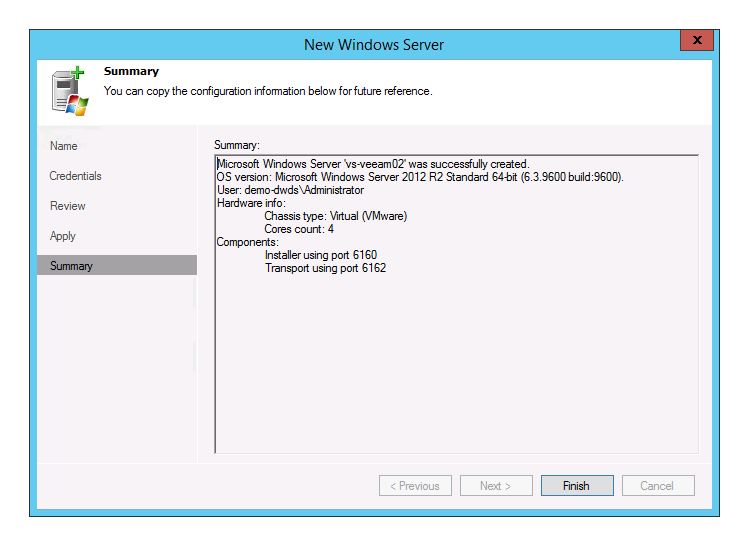 Now on to installing the WAN Accelerator.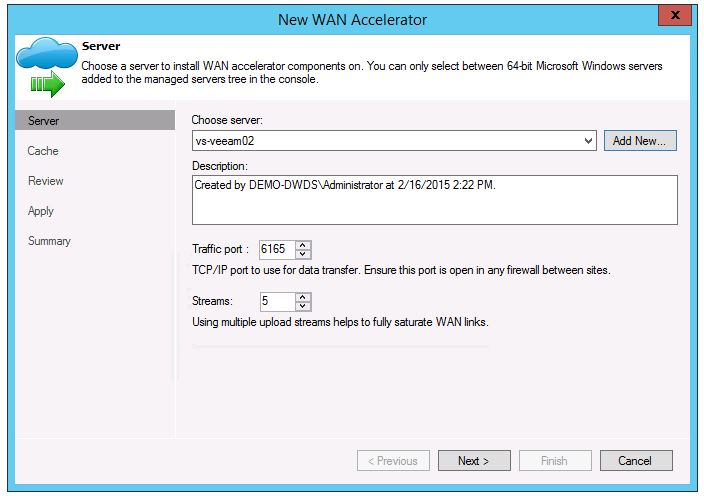 Click Next.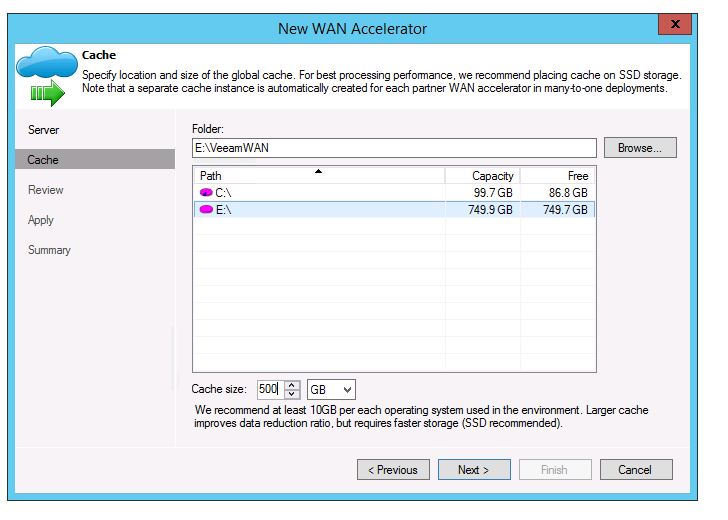 Select the local drive, and change the Cache size. This have to be enough to fit the VM's your caching.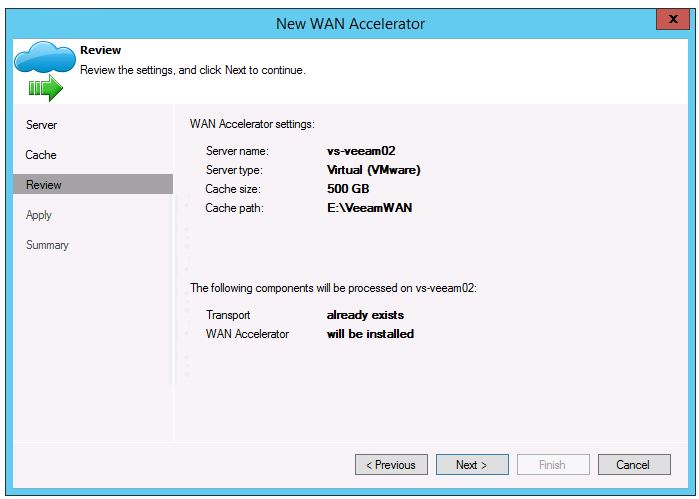 Click Next.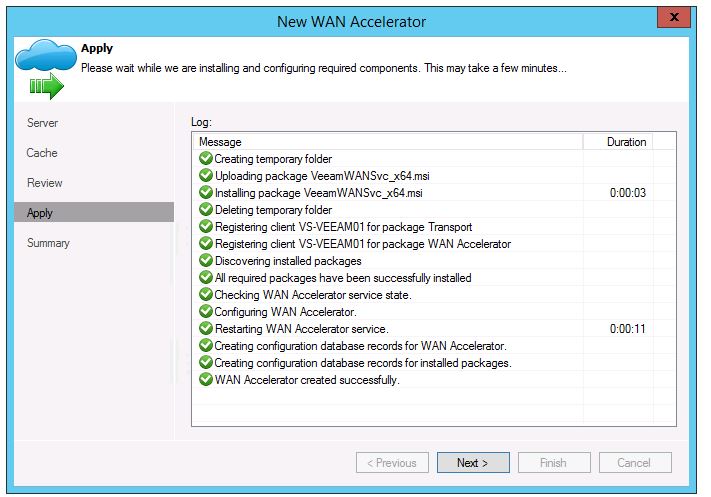 Click Next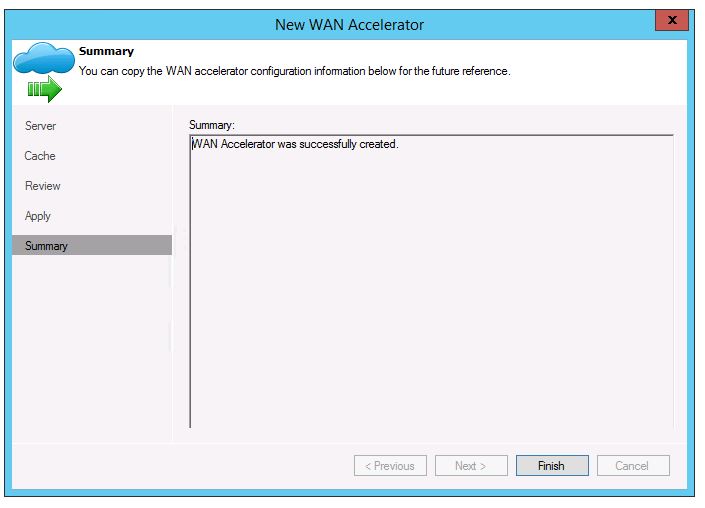 Repeat these steps for a VM on the wan side.
To enable WAN acceleration, you need to deploy a pair of WAN accelerators in your backup infrastructure.
Source http://www.veeam.com/backup-wan-acceleration.html
On the next article, I will follow up with a separate post with setting up and testing a Job.
Roger Lund