OK, So its been a while and now the holidays are over i'm back on it, so after discovering that there were significant changes between ESXI 6.0 and 6.5 I decided it was time to start over with 6.5.
so without further ado lets rebuild my virtual lab and get a hypervisor installed.  As a reminder, I'm building my lab within VMware Workstation Pro 12 so upon firing it up I hit the handy "Create new Virtual Machine button", bringing up the "New Virtual Machine Wizard"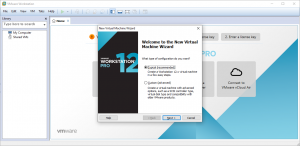 Defaults should work in the majority of cases so i figured lets go with that…
Hitting Next brings up the Guest OS selection page,  pointing it at the downloaded iso of VMVisor-installer 6.5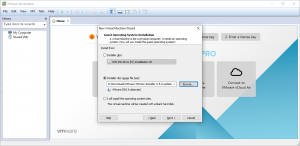 Give the machine a name, the disk location is set automatically, but you can change it here if you like.
You can change disk capacity here if you like, I left it at defaults in the knowledge that more than likely as my virtual environment grows i will need to provision more space, but i want to see how to do that.  Moving on…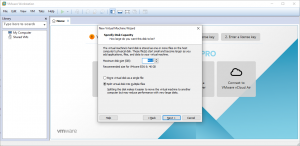 Gives a summary of my selections and the opertunity to go back, or to edit the hardware configuration, being happy i clicked Finish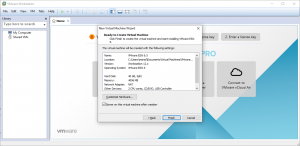 To be greeted by the installer boot loader, which automatically boots from the cd unless you intervene. But as that's exactly what i wanted I let it go.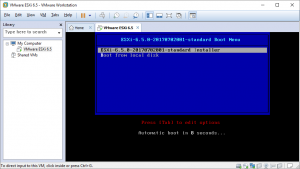 after a couple of minutes watching the installer screen.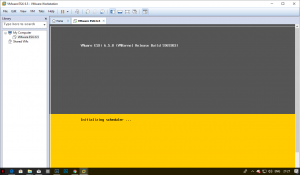 I got a compatibility warning, but as im installing within a VMware VM I was pretty confident i need not worry about that, so hit enter to continue.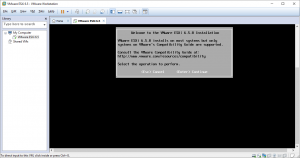 Accept the ELUA (F11)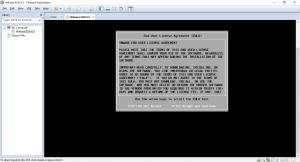 Select the disk to install to.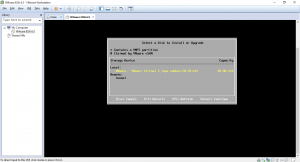 Keyboard layout..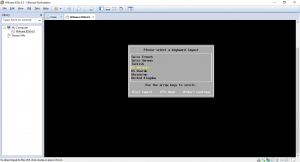 And set a root password.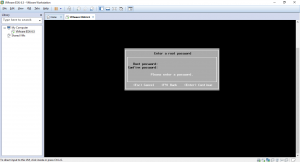 Again you get an opertunity to sanity check your selections before hitting F11 to install.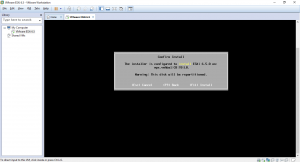 A couple of minutes later its installed, and you get a useful reminder to remove the installer disk before rebooting.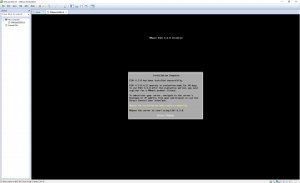 And Hey Presto! a running hypervisor!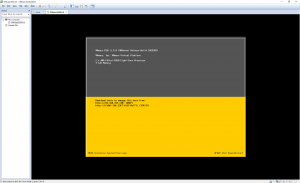 This process was beautifully simple for anyone with basic IT skills,  and remarkably fast, a real advantage when i think about enterprise level infrastructure, any new hardware can be installed with a hypervisor ready to e integrated into an existing setup within minutes and requires no special knowledge. Overall a very slick and smooth proces for which VMware should be congratulated.
So the first step in my virtual lab is done and i look forward to creating VM's on my hypervisor.
Thanks for reading
Tchau for now
Phil