Continued from part 1 here
So, as i was saying a backup is no good unless you can restore, and as simple and intuitive Vembu's windows Backup has been, let test an intriguing facility of BDR Quick VM Restore, allowing you to boot a backup as a virtual machine, facilitating migration to a virtual environment or for rapid disaster recovery.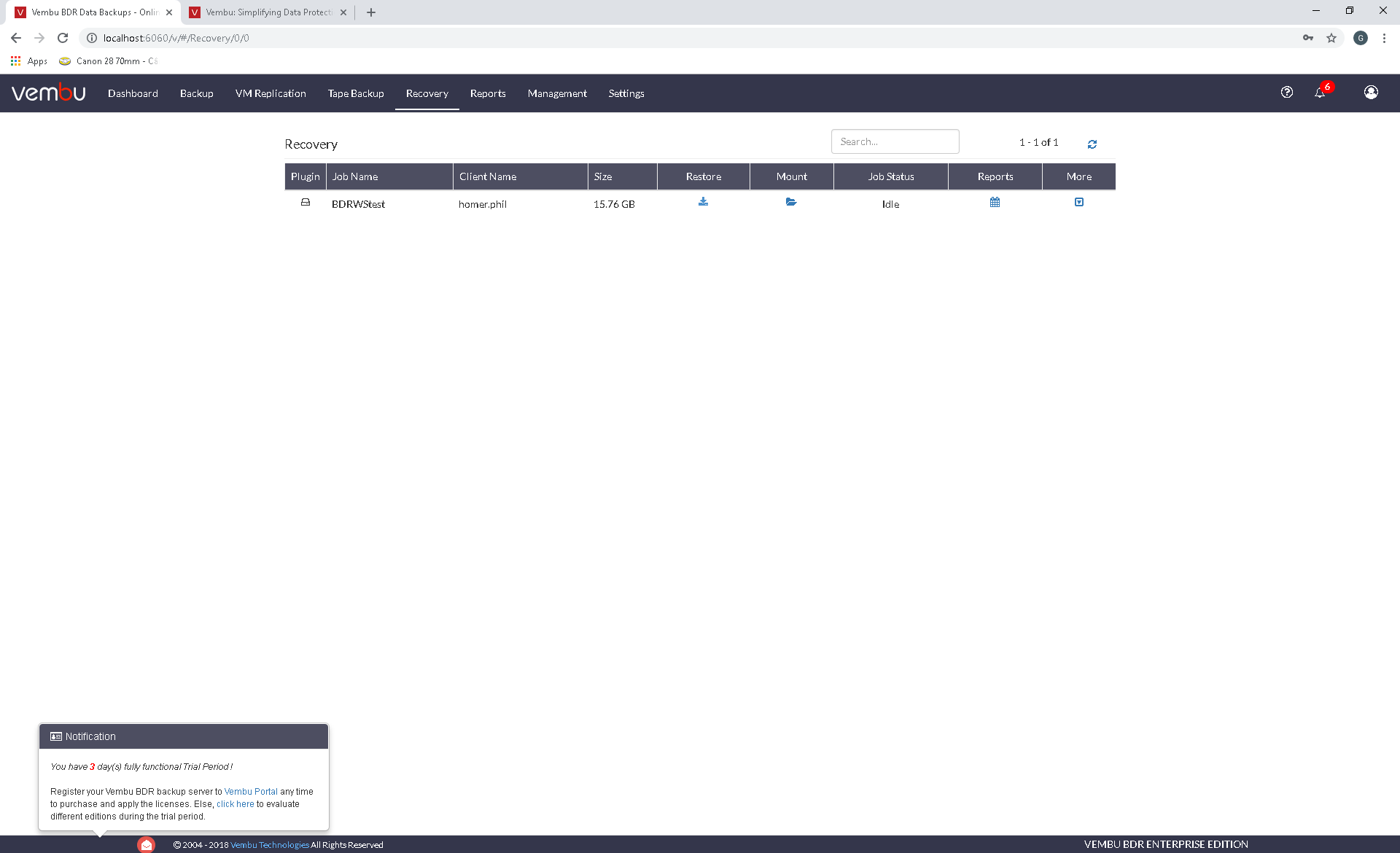 Selecting Recovery from the banner shows a list of backed up machines, clicking the recovery icon by the backup seamed logical enough.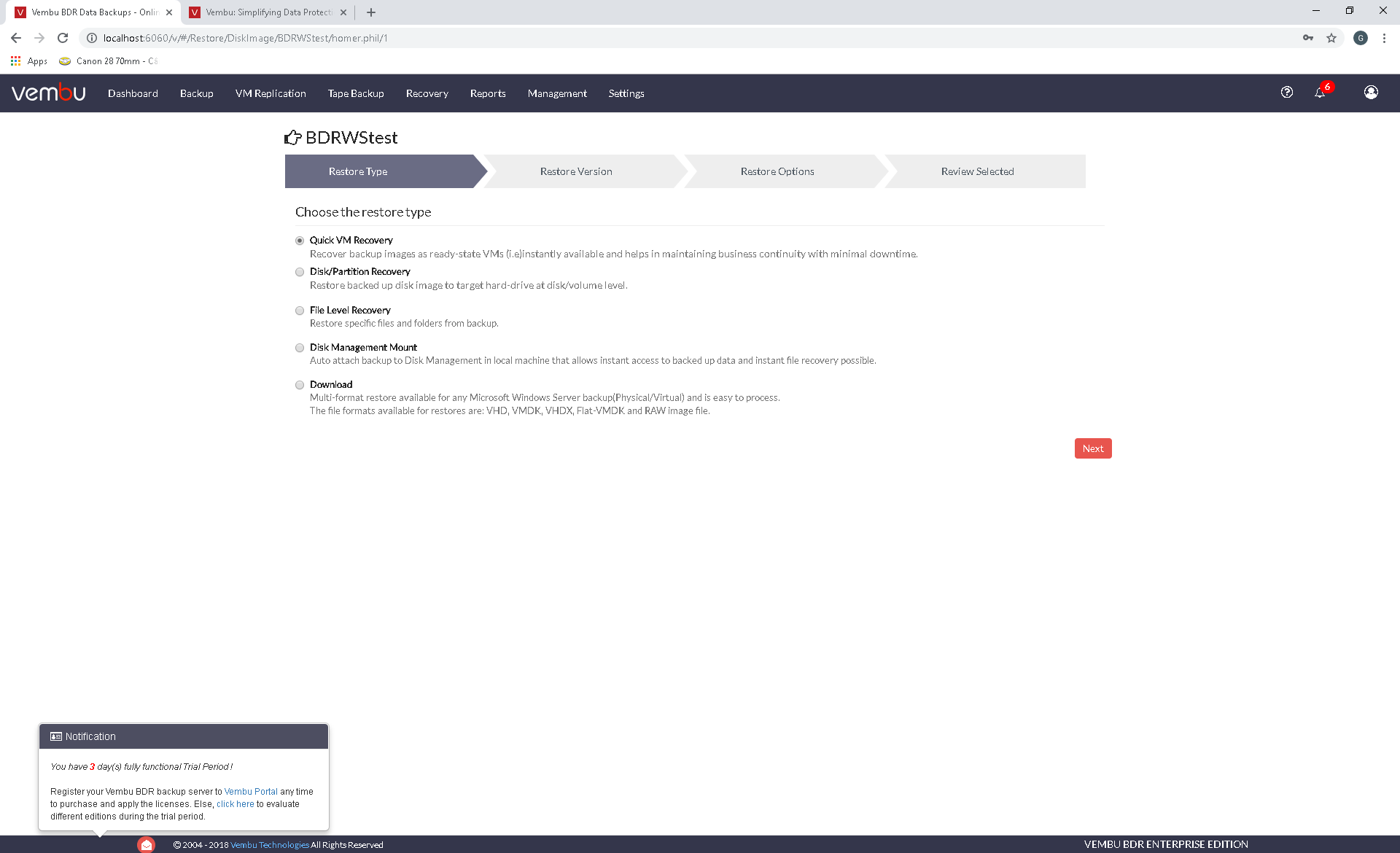 Brings up a list of restore options, from disk level to file level, including the restore of interest, Quick VM Recovery, selecting this brings up a page where we can choose which backup to restore and which disks.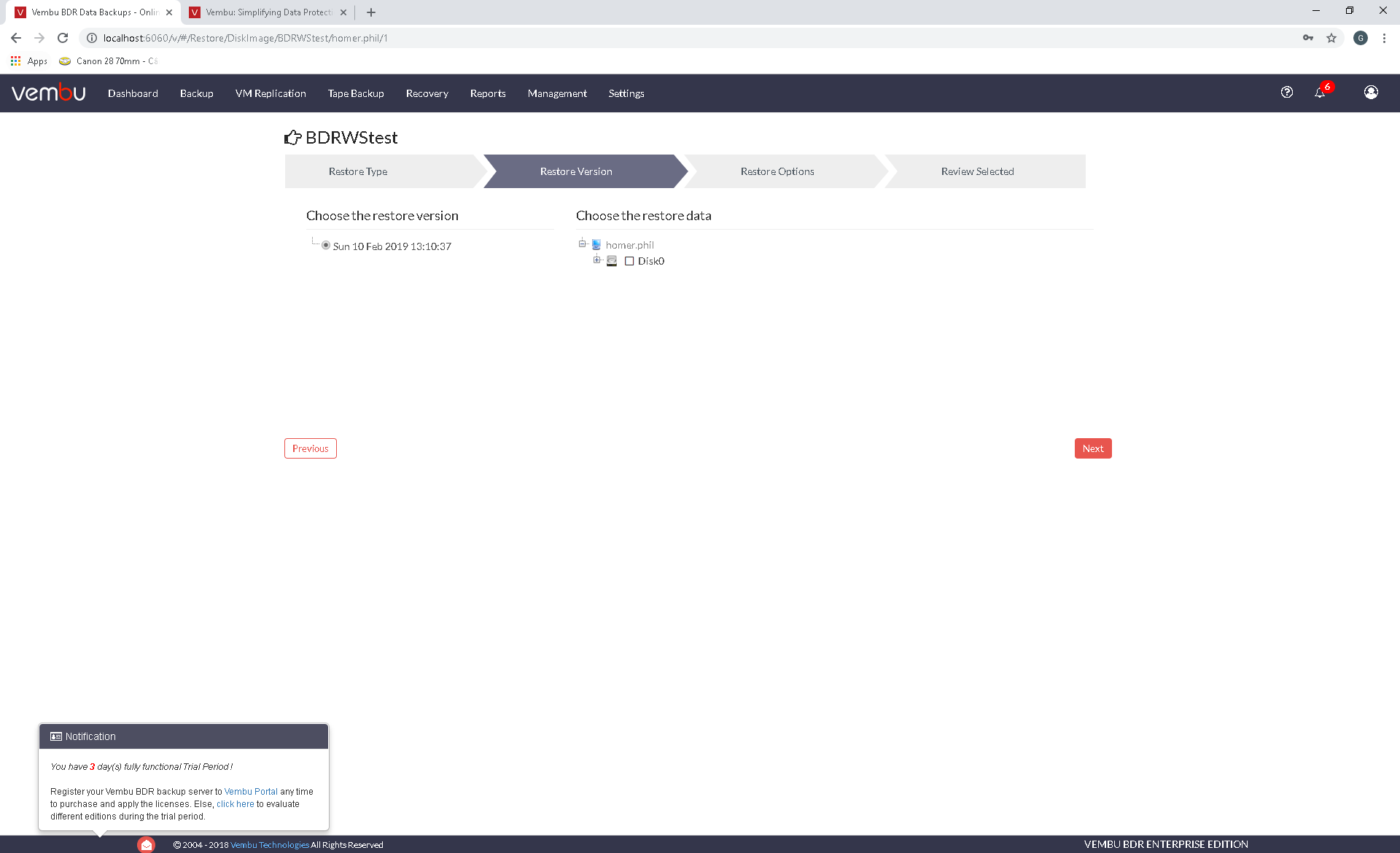 Moving on we have to provide details of the virtualization server be it VMware or Hyper-V, its IP address , credentials, and target VM name and Datastore.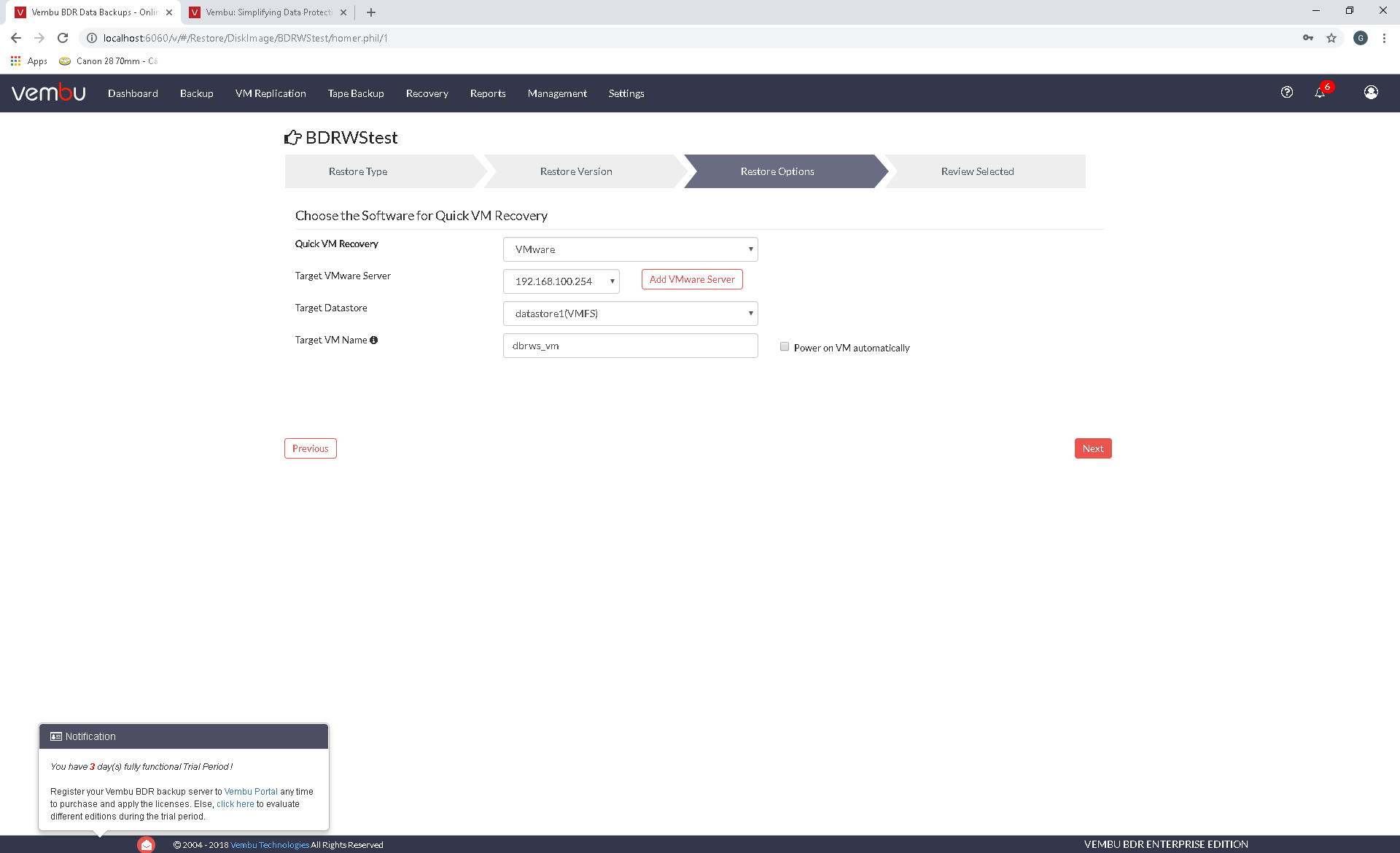 Clicking next brings us to a confirmation screen detailing the configured recovery.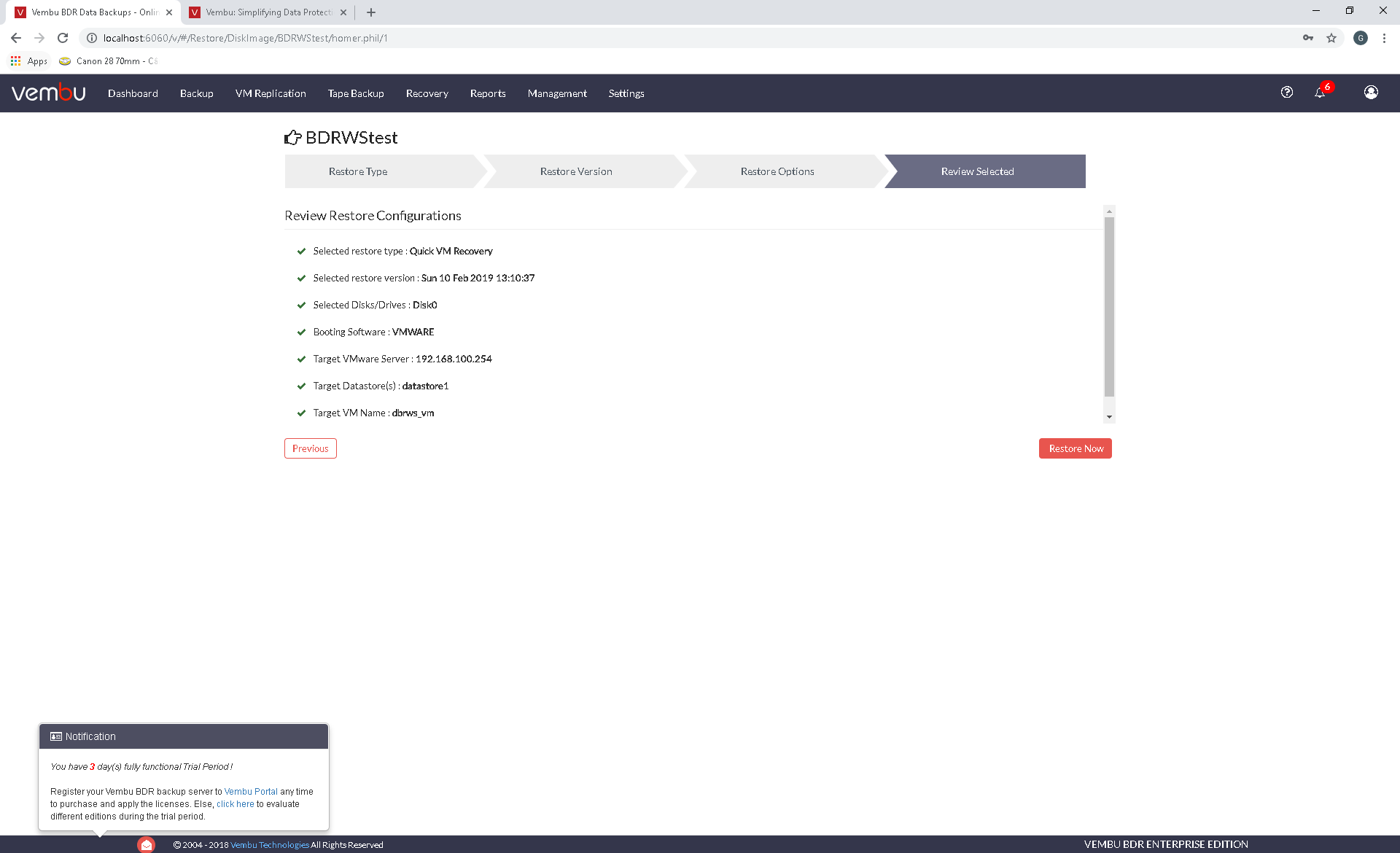 Clicking restore now is self explanatory and carries out the restore.
After an appropriate time the restore completes, and logging onto the VMWare ESXi server shows a corresponding virtual machine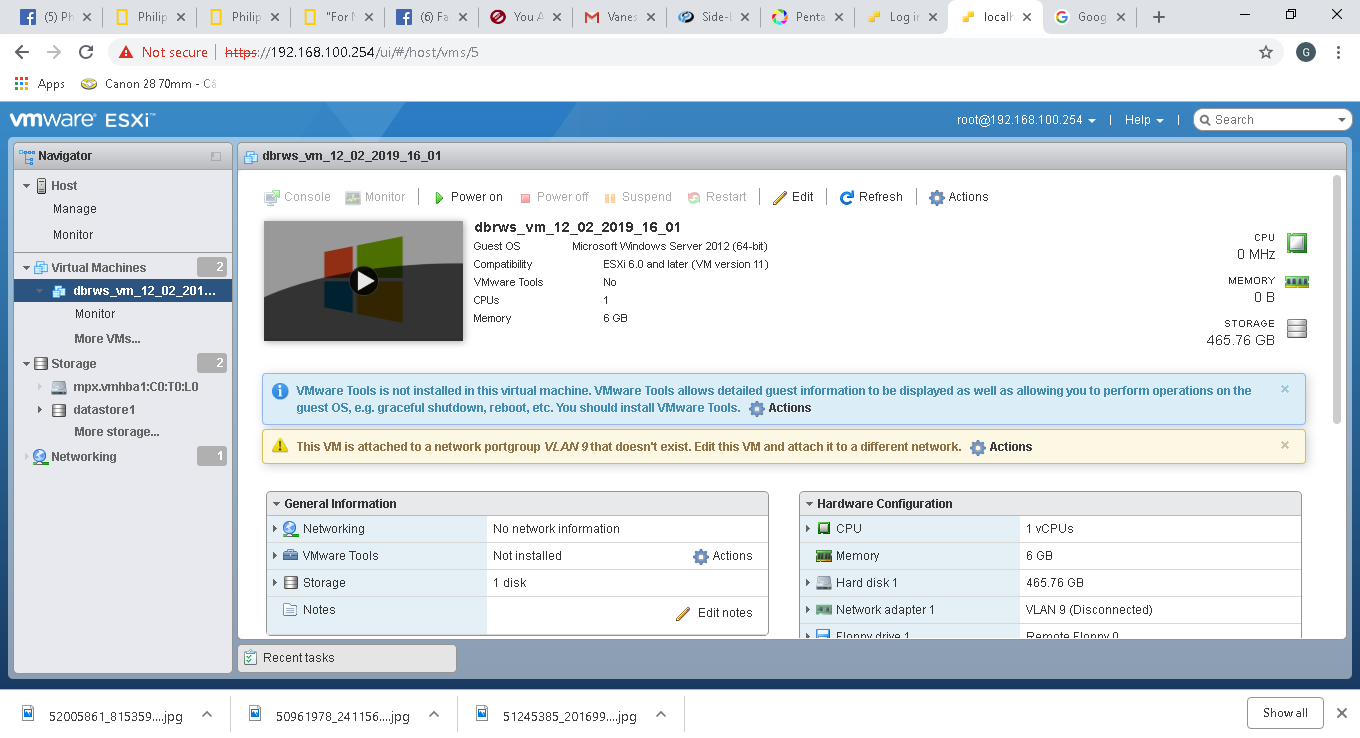 Which Starts up when you click on the power button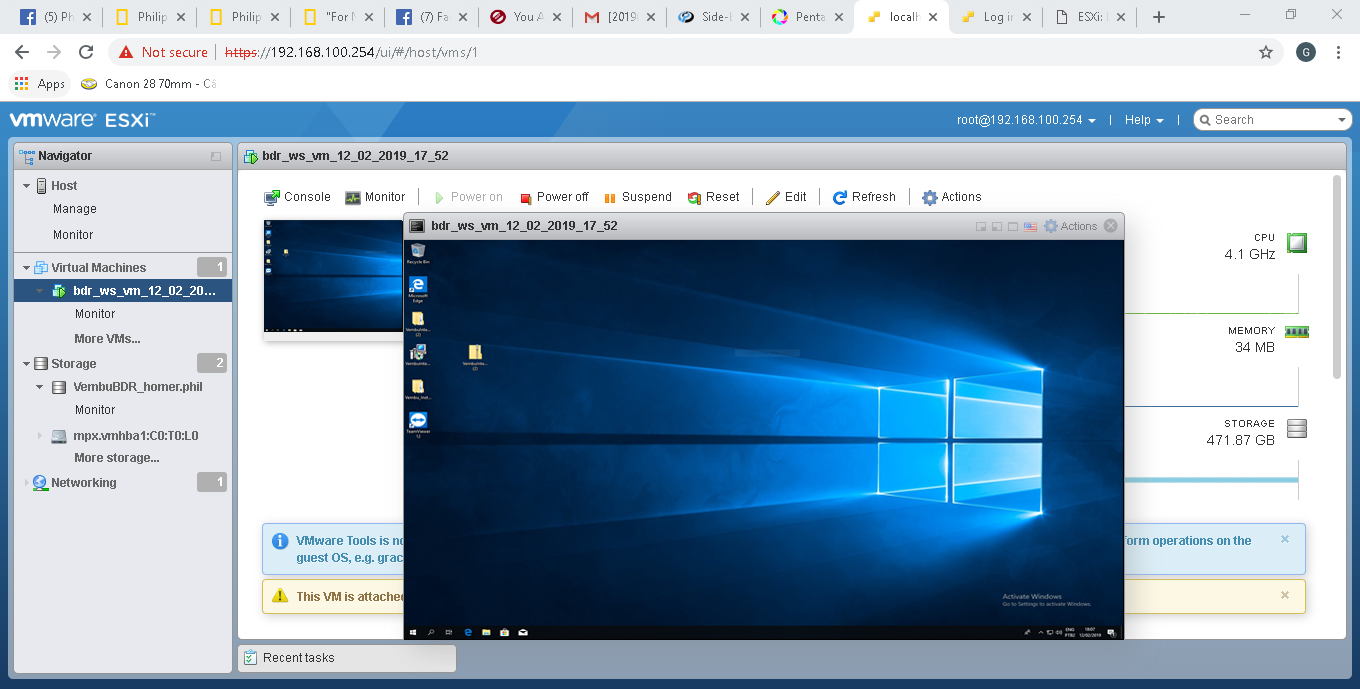 All in all it was a very slick, hands off and intuitive  process, which i think performed excellently and offers great potential, both in terms of a fine grain simple backup solution, and in terms of a tool to facilitate migration from physical to virtual infrastructure.
The process wasn't entirely straightforward, but that was mostly due to my odd network, and when problems occurred Vembu customer services were excellent, extremely responsive when called upon.
If your looking for a single point interface interface for your backup needs, Vembu BDR suite offers an excellent experience.