Exciting news! We have a even more of a amazing lineup for our ETS that is being hosted by Deltware Data Soluions. I will say that this event has been a huge undertaking for us, and that it will be the first of our Annual events around emerging technology. I ask that you please support the vendors by attending, and showing support for our event.
The event:
At Deltaware Data Solutions, we're celebrating the new movie with a Star Wars themed Emerging Technology Summit to make sure all of our Jedi's are ready for upcoming changes in IT. Join us for an educational forum showcasing emerging technologies and meet keynote speakers Stephen Foskett and Greg Schulz! You'll also hear from three industry experts and visit vendor booths to meet companies with emerging technology one on one. Learn how emerging tech can make your data center environment better, faster, and ready to take on the future of IT. Attendees have a chance to win real lightsabers and R2-D2 droids so your IT environment will be ready for anything and you'll be ready for The Force Awakens!
Keynote Speakers:
Greg Schulz – Founder of Storage IO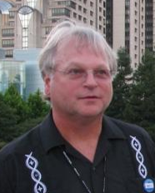 Greg has been in the IT business for over four decades and has many areas of expertise ranging from services, storage, networking, and hardware & software development. He is also the author of two books, "Cloud and Virtual Data Storage Networking" and "The Green and Virtual Data Center", and contributor to several other projects.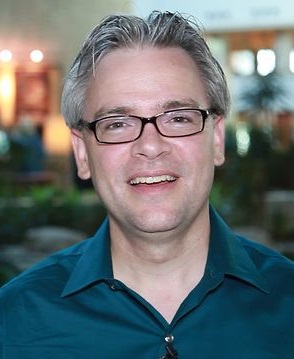 Stephen Foskett is a vendor-independent IT/business consultant to end users, managing services at companies like Contoural, Nirvanix, and now as Foskett Services. He is a contributing editor, columnist, and feature writer for industry publications, most notably Storage magazine. He often speaks at industry conferences and was awarded Microsoft MVP status in the area of File System Storage in 2008.
Guru Chahal – Vice President of Product at Avi Networks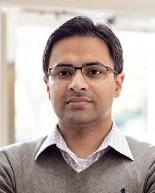 On board with the founding team since the inception of Avi Networks, Guru helped define the product, drove initial customer development, product messaging, and technical partnerships. Prior to joining Avi Networks as the Vice President of Product, Guru was an investor at Lightspeed Venture Partners, where he focused on networking, security, cloud, data analytics, and infrastructure management. Before his work with LSVP, Guru was the Director of Product Management at Cisco Systems for the Unified Computing System product line – a multi-billion dollar business for Cisco.
Guru joined the UCS team before it shipped, helped define the product strategy and roadmaps, and was ultimately instrumental in ramping UCS traction. Before his time at Cisco, Guru held operational roles at Nuova Systems (acquired by Cisco Systems), and Tropos Networks (acquired by ABB). An alumnus of Harvard Business School and Purdue University, Guru holds several patents in networking.
Scott Davis – Chief Technology Officer at Infinio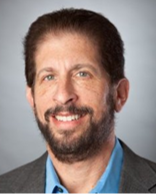 Scott Davis is Chief Technology Officer at Infinio, a venture-backed storage startup company where he drives product and technology strategy and was formerly CTO of VMware's End User Computing Business Unit. He was instrumental in driving product and technology strategy spanning the breadth of VMware's product lines and also served as VMware's Chief Data Center/Storage Architect and Field CTO. A recognized expert in virtualization, clustering, operating systems, file systems, storage, and end-user computing technologies such as VDI, graphics protocols and mobility/EMM, Mr. Davis has held senior engineering and business management roles with both startup ventures and established industry firms. Prior to joining VMware, he was President, CTO and Founder of Virtual Iron Software, which was acquired by Oracle and became the core of OracleVM. Prieviously, he was CTO at Mangosoft, an Internet software and storage company with pioneering peer-to-peer clustering, caching and file system products.  Scott began his career at Digital Equipment Corporation where he was Technical Director for the industry-acclaimed VAXCluster and VMS Volume Shadowing products, as well as DEC's Windows NT clustering technology (later sold to Microsoft as the genesis of Microsoft 'Wolfpack' Cluster Server). Scott holds 17 US patents for clustering, storage and virtualization technologies and his products have won awards at Comdex, Demo and LinuxWorld.
Jeremiah Dooley – Principal Architect of Technology Solutions at SolidFire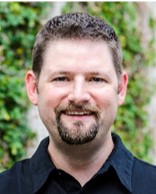 Jeramiah Dooley is a Principal Architect, focusing on VMware, OpenStack and SolidFire converged infrastructure solutions. He brings more than 17 years of technology and design experience to his industry efforts.
He was most recently part of the VCE Office of the CTO, working with technology executives around the world on strategies to converge and transform IT infrastructure and operations. Previously, he was the global SME for Service Provider business development, multi-tenancy and vCloud Director design as part of the Field Enablement team within the VCE Corporate Engineering Group. He also developed Service Provider and Vertical Solutions for VCE, helping customers by providing pre-tested and validated guidelines for running different applications on Vblock platforms, including Cisco Unified Communications, VMware vCloud Director, and ESRI ArcGIS Server among others.
Prior to joining VCE, Mr. Dooley was the Director of Engineering for Managed Services at Peak 10, a regional service provider based in Charlotte, NC. He directed the overall strategy, design and development of Peak 10's Managed Services platform, which included the company's Cloud Services, Data Protection, Managed Storage, Managed Security Device Management and BC/DR divisions. He has also held technology positions in the healthcare, legal and telecommunications fields during his career.
7:30 am – Registration begins
          Topic: Bridging the IT Emerging Technology Gap 
           Topic: Disruptive Innovations in Enterprise Storage 
           Topic: Storage Architecture and Data Services: The Real Flash Revolution
           Topic: The network is NOT the problem! Deploy fast and debug faster with Avi
11:00 am – Open hours where attendees can visit vendor booths, attend breakout sessions, and eat lunch
Vendor booths open from 11 am – 2 pm
Lunch Served 12:00 pm – 1:30 pm
Breakout Sessions:

11:00 am – Marco DiPasquale, Nexenta
          Topic: Data Armageddon and How Object Storage is Attempting to Address it. 
11:30 am – Sirish Raghuram, Platform9
          Topic: Not-So-Extreme Makeover: Uncovering the Private Cloud Hidden in Your Existing Virtualized Infrastructure
12:00 pm – Leo Leung, VP of Corporate Marketing at Scality
          Topic: Software Defined Storage: Myths and Realities
12:30 pm – Krishna Subramanian, COO at Komprise
          Topic: Learn how to get infinite capacity with your storage
1:00 pm – Jay Holzkamp, Micron
          Topic: Using flash effectively in a virtualized environment
1:30 pm – Stephen Foskett, Founder of Tech Field Day
          Topic: The Four Horsemen of Storage System Performance
           Topic: Out of the Lab and Into the Datacenter – Which Technologies are Ready?
3:00 pm – Wrap-Up
Event Time and Location 
November 10th at 8:00 am – 3:00 pm
3201 Galleria | Edina, Minnesota, 55435
Additional Vendors that will have booths:
Micron
Scality
Xangati
Silverpeak
Nutanix
Raritan
Nexgen
BigSwitch
Data Dynamics
Gridstore
Rubrik
Nexenta
Komprise
Platform9
Coho Data