A overview of Big Cloud Fabric
Big Switch labels Big Cloud Fabric, the " Next-Gen Data Center Switching Fabric"
From the above Link.
"
Big Cloud Fabric™ is the next-generation data center switching fabric delivering operational velocity, network automation and visibility for cloud-native applications and software-defined data centers, while staying within flat IT budgets.
Enterprise data centers are challenged today to support cloud-native applications, drive business velocity and work within flat budgets.
Network layer is often cited as the least agile part of data center infrastructure,especially when compared to compute infrastructure. The advent of virtualization changed the server landscape and delivered operational efficiencies across management workflows via automation. Emerging cloud-native applications are expected to demand even greater agility from the underlying infrastructure.
Most data centers are built using old network architecture, a box-by-box operational paradigm that inhibits the pace of IT operations to meet the demand of modern applications and software-defined data centers. Click here for more information on the challenges.
Software-defined data center is demanding network innovation. With virtualization going mainstream, networks are required to provide visibility into virtual machines, east-west traffic across VMs, and deliver network service connectivity easily. Networks are expected to not adversely impact software-defined data center agility by mandating manual box-by-box network configuration and upgrades. Emerging cloud-native applications require rapid application and services deployment. This demands network operations to be more automated instead of relying on manual CLI and limited GUI workflows. Lastly, infrastructure budgets trends have flat-lined in most organizations. This demands an innovative approach compared to the legacy network based on proprietary hardware that increases costs.
These network demands are met by software-defined networking (SDN) solutions. Leveraging a centralized controller, the SDN networks overcome the box-by-box operational paradigm to deliver business velocity. As applications become more distributed, SDN approaches are required for networks to become agile and automated via orchestrated workflows using RESTful APIs. By leveraging open industry-standard network hardware, SDN solutions provide vendor choice and drives down costs in a flat budget environment. This cycle of innovation has been witnessed before in the server infrastructure, driven by virtualization and containers. More recently, storage infrastructure is getting transformed as well with various software-enabled architectures.
"
Lets Dig in. Below is a overview of the Clos Fabric.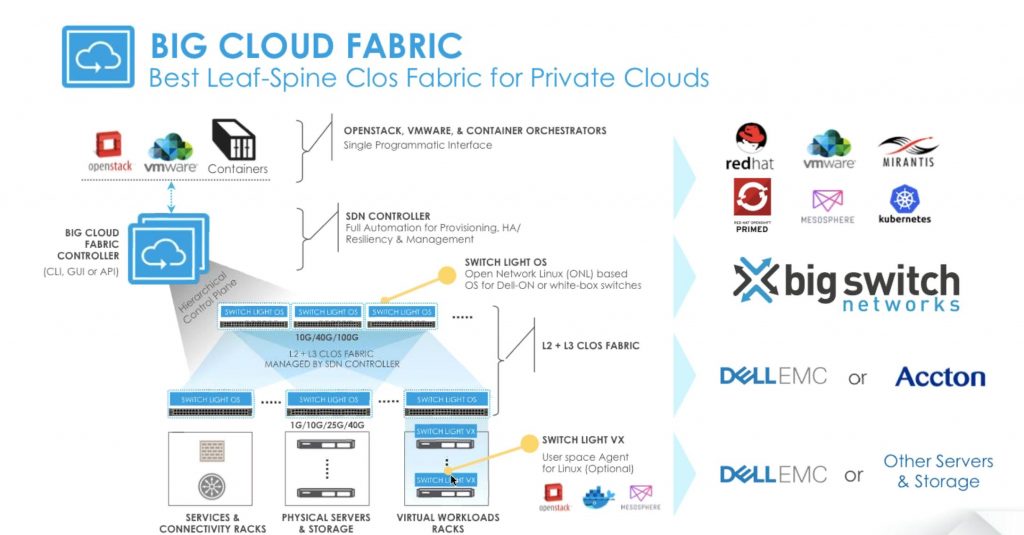 What are my use cases? What type of deployments support the fabric?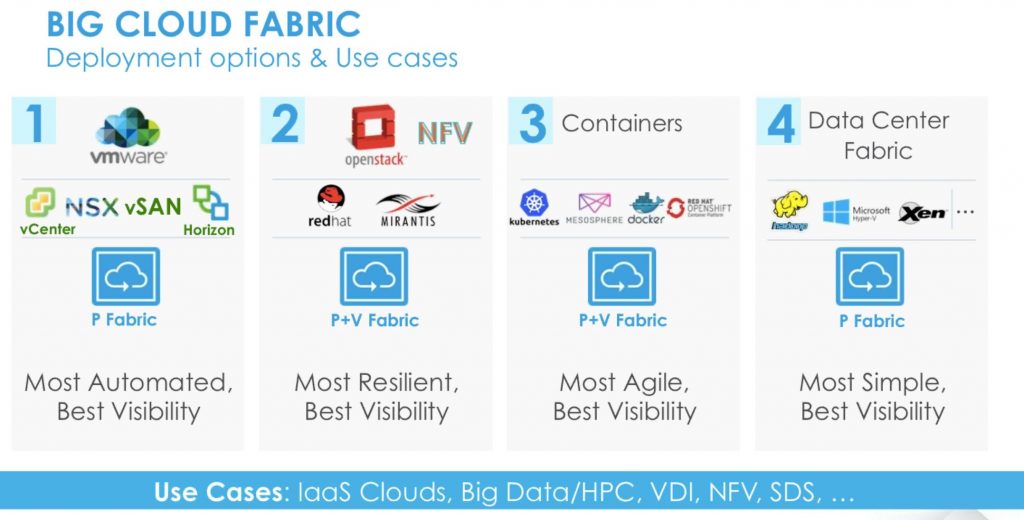 Who uses the product today?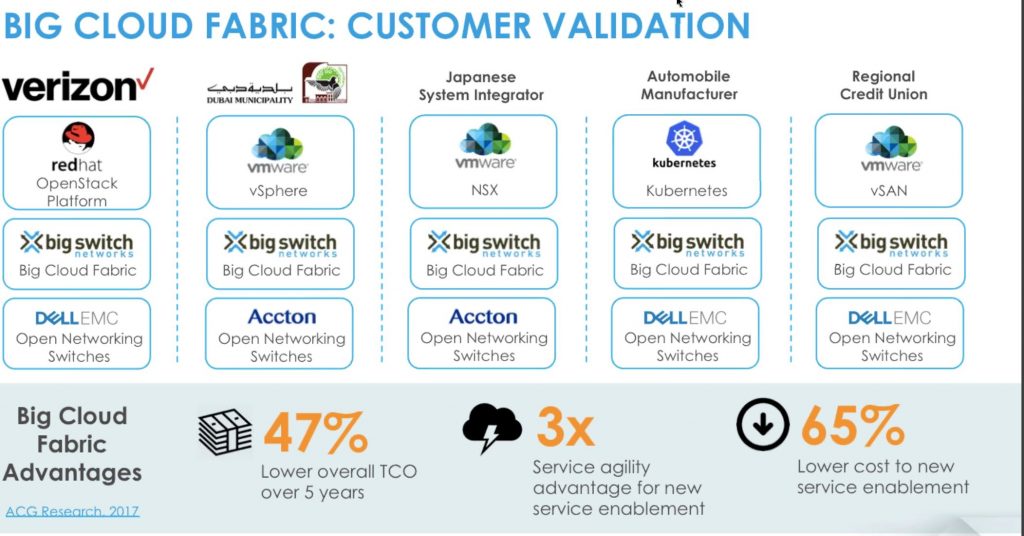 How do I deploy this with my existing data center, do I need to worry about my legacy network working with Big Switch?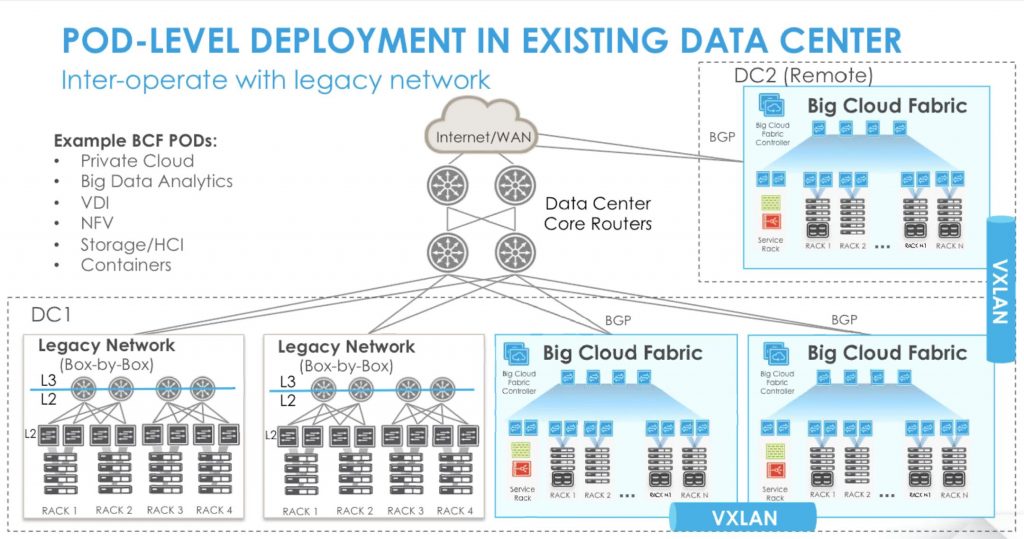 What has defined customer success?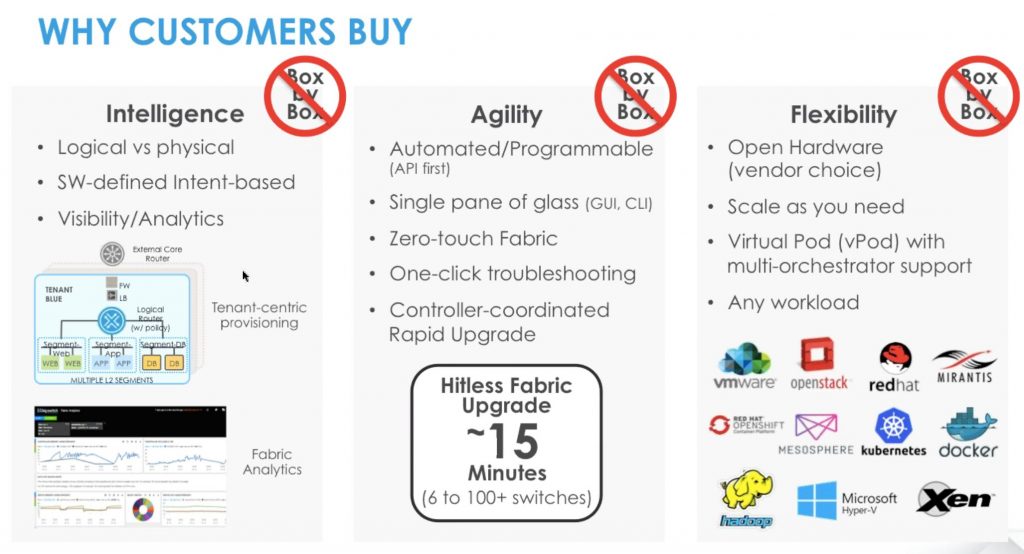 API's are key, how do you leverage them for automation?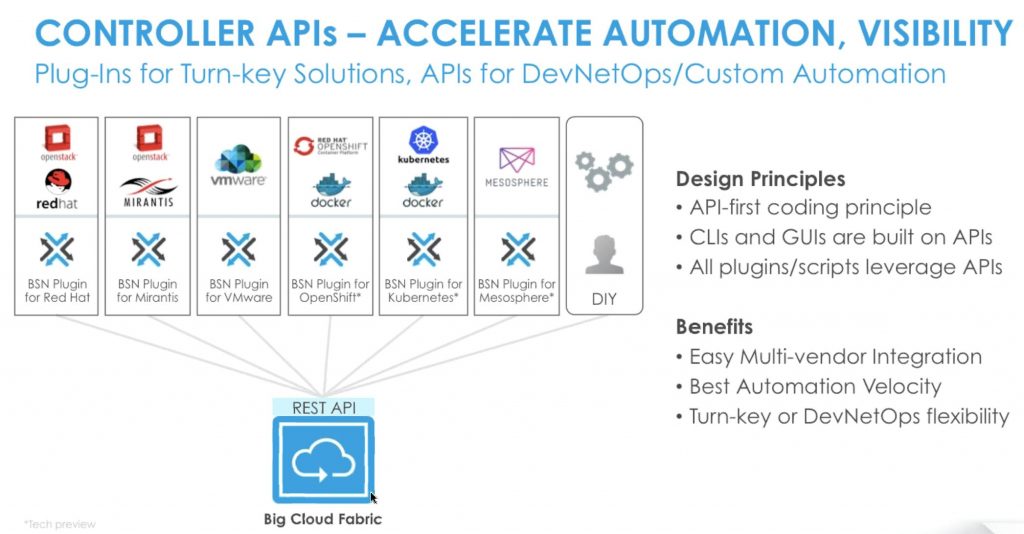 How do you enable me to out scale my competitors?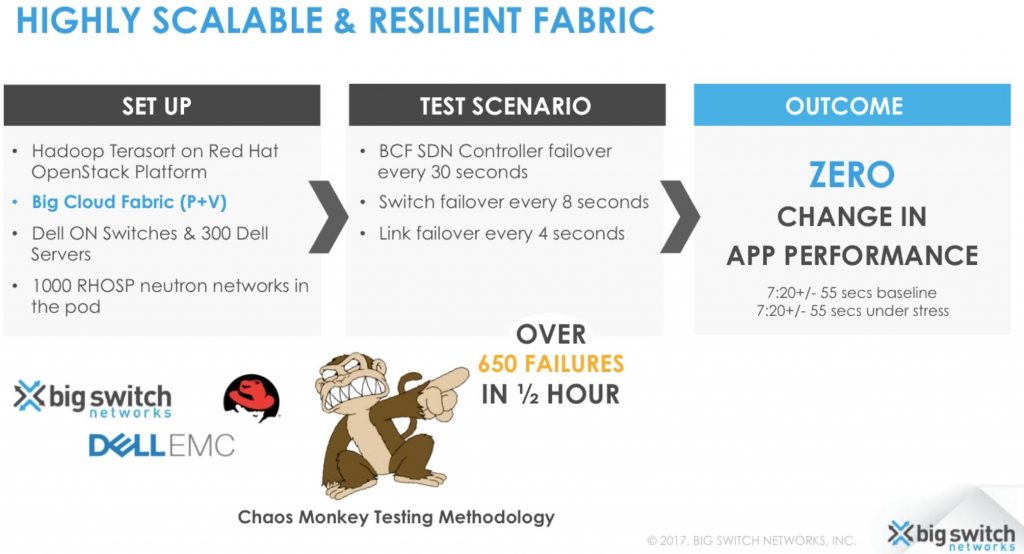 How do you allow me to see inside my network?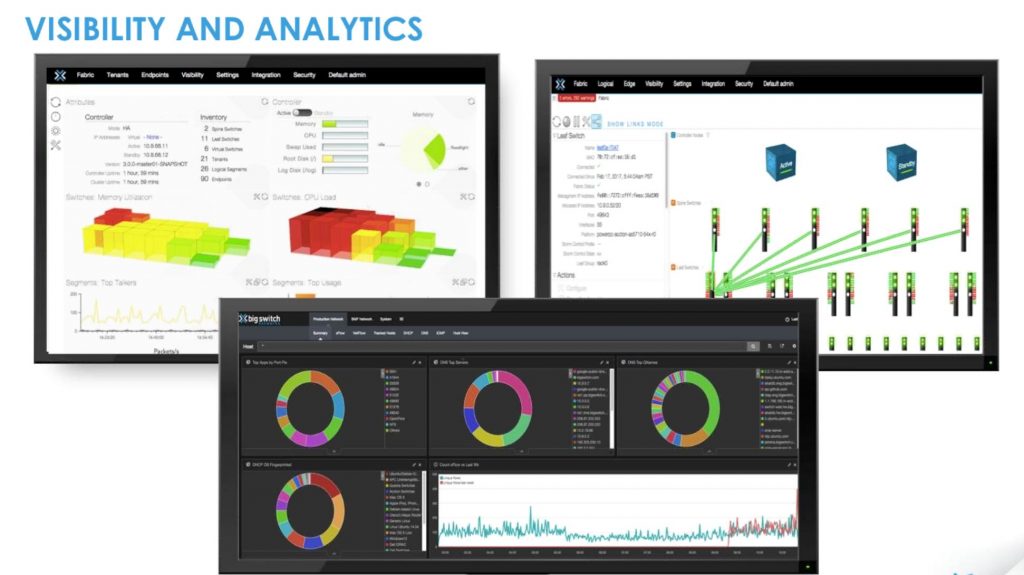 How do you support multi tenancy?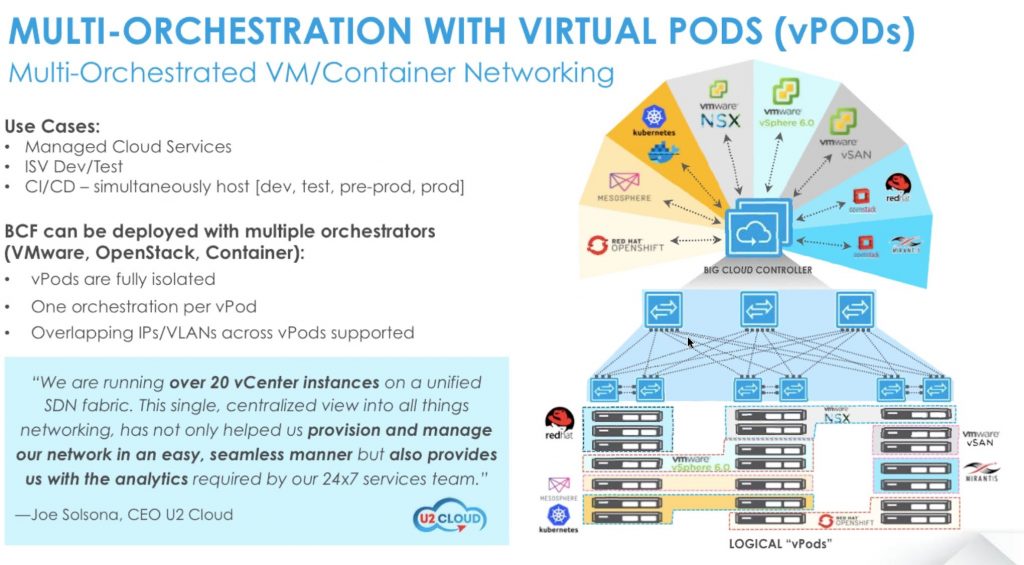 Thanks
Roger Lund