I was asked a question on USB pass-through and ESXi 4.1.
Have I used it and how do you configure it?
Since the answer was no, I wanted to do it my self, so here is a video showing that extract thing.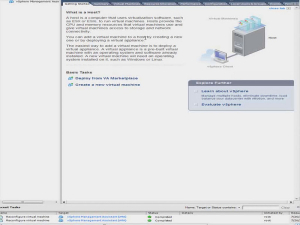 Here are some related KB's.
KB Article: 1022290
KB Article: 1021345
And if you haven't had a chance to read up on it, here are some related Blog Posts
Source http://vstorage.wordpress.com
VMware vSphere 4.1 – USB Pass-through
Source http://pricklytech.wordpress.com
Source http://vbl0g.blogspot.com
using usb pass-through in vsphere 4.1
Source http://vninja.net
Roger L.