This year at VMworld, I was able to attend the VMworld Tech Field Day Roundtable.
At the VMworld Tech Field Day Roundtable, I thought that Infino offered a great value add to those of us that have more than one hat in our job role. Today I am going to give you an insight to what the product is, how it gives you nearly instant results, and show you can how you see the value.
Infino is VMware acceleration in a box. Setup is as easy as downloading the application, agreeing to the license agreement and walking through the wizard.
Connect to vCenter
Choose Datastore
Verify Accelerator Resources
Setup Infino Management
Install Infinio Accelerator
Importing Management VM
Configuring IP settings
Synchronizing with vCenter
Deploying And Configuring Accelerator VMs
Install Complete
But wait, what did we just install? What is Infinio? It is a shared Memory Cache. All hosts share a single cache, deduplicated and stored once. 
Here we have it, the dashboard shows your value.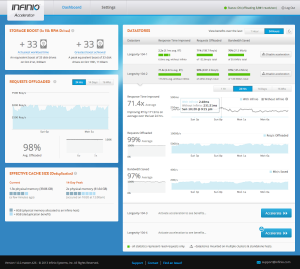 First let's dig into : Storage boost and Requests Offload.
Storage boost shows you the boot gained, and the number of disks it would take to provide the same boost.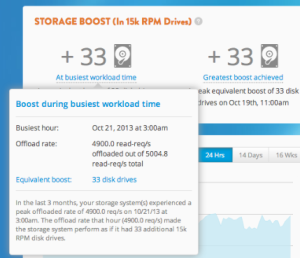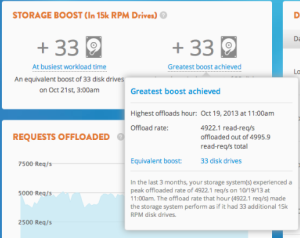 Requests offloaded shows the number of requests that never had to go to disk, and the trend of those requests.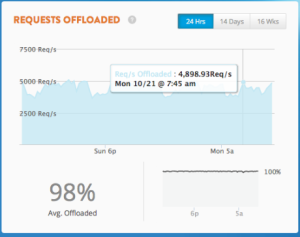 Wait I brought up deuplicated cache, whats does that mean?  This should deduplicated workload's with VM's that have like memory set's.
It shows you the Current, 1.3x Physical memory Cache size deuplication, with a 2x physical Memory 14-day peak.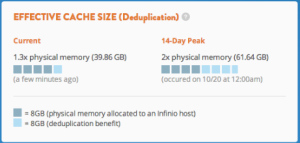 Let's not forget Datastore Response Time improved, Requests Offloaded, and Bandwidth Saved.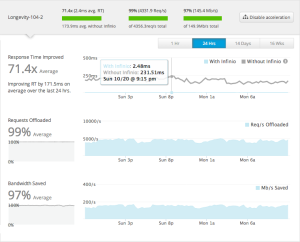 As you can see in the line graph's, the product is providing I/O, therefore, lowing the latency, on the array.
My Impression of the product is this:
Infinio is all about providing a product, that you use, easily; without a knowledge expert, or a block of professional services from your var.
Need a use case?
If you are under the gun to provide performance in a environment that is growing, or it has increased demands. The product has the ability to be deployed fast, and without any hassle, and you get to see the results. Why is this important? A lot of IT Admin's or System Admins have little time, and need to be able to be agile. I know, as I am a Admin in that role.
Thoughts and Comments? I plan on getting more time with Infinio in the future. Expect more to come!
I also wanted to share the Tech Field Day video coverage.
Roger Lund