Introduction to HPE Cloud Volumes
Coming to you live from California at the Tech Field Day event, #TFDx, @HPE_Storage , #NthSymp2019
Dianne Gonzalez
Hybrid Cloud is the future
Empower innovators agility and innovation across all clouds
On-Demand
Elastic Sale
Consumption
Across Edge , Private and Public Cloud
Digital Transformation Drives hybrid cloud challenges
IT-OPS are catch in aBi-Model world.
Virtualized Business Critical Apps , Mode 1
New Devops Style Apps, Mode 2
Offering Enterprise Grade, 99.9999% availability
Unified, Consistent Application Data Services
Data Mobility & Portability
Targeted Solutions:
Bi-Directional Migration
Hybrid CI/CD
Hybrid AI/Analytics
Multi-Cloud Protection
Hybrid Data Protection
HPE Delivers Leading Cloud software and services to customers
HPE Infosight

AI-Driven Operations for Hybrid cloud.

HPE Cloud Volumes Block

Enterprise-grade multi cloud services for storage and managing data in public clouds.

HPE Cloud Bank Storage

Integrated end-to-end protection from the data center to the cloud
350PB of data under management, Excluding Infosight.
HPE Cloud Volumes Block
Public Could services that scale performance capacity independently and elastically
Low latency data access
Multi-cloud without the hassle of data migration
Enterprise grade data management
Hybrid mobility and data protection
No Lock-in, no egress charges, complete visibility
Managed on-demand through portal and API's
Multi-Cloud Data Storage and Management
No egress charger to migration back to on-prem nimble.
Allows for failure of a Cloud provider to another , by failing over the storage to a different cloud provider.
Infosight Predictive analytics provides for visibility to present cost data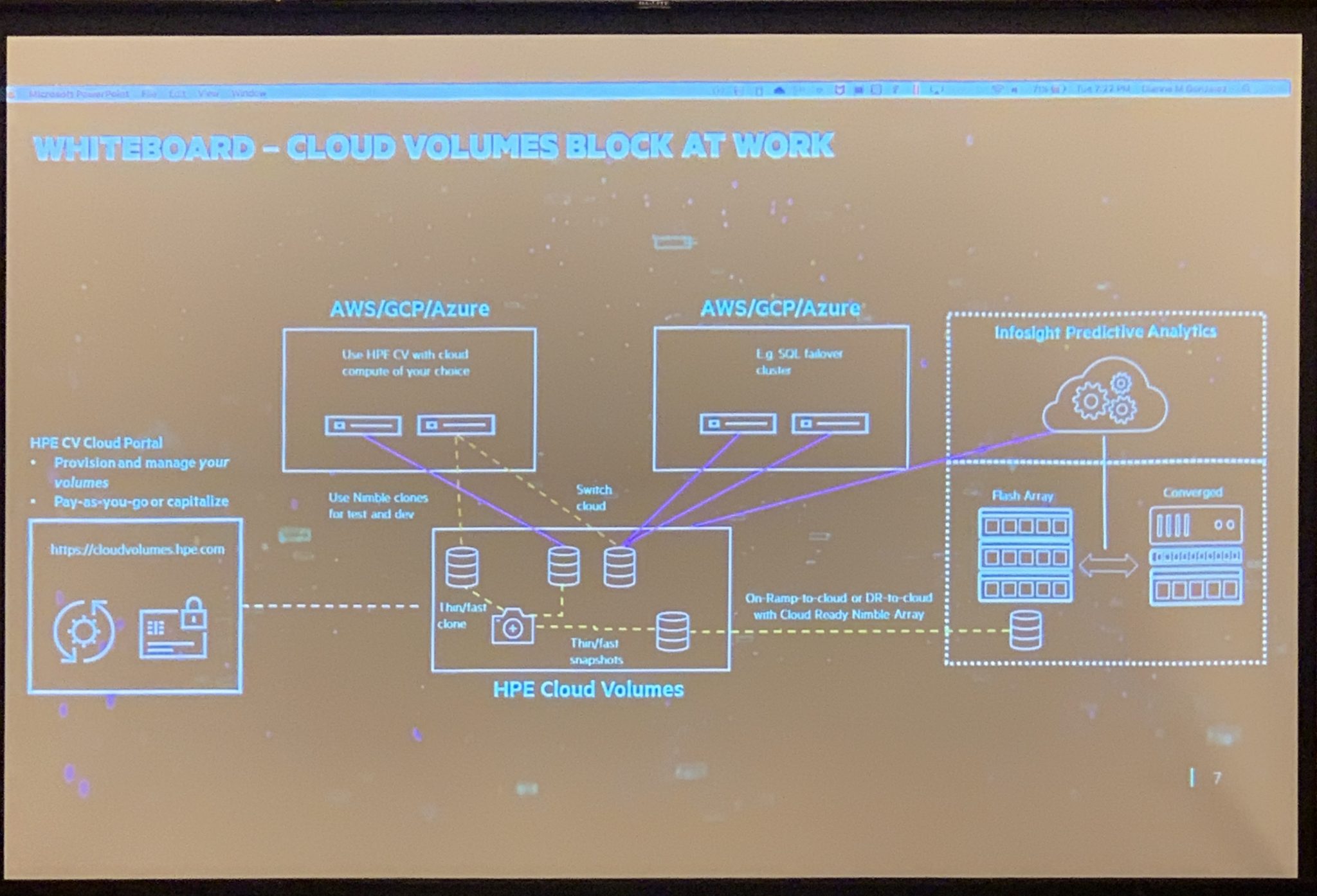 Hybrid And Multi-Cloud Experience for containerized workloads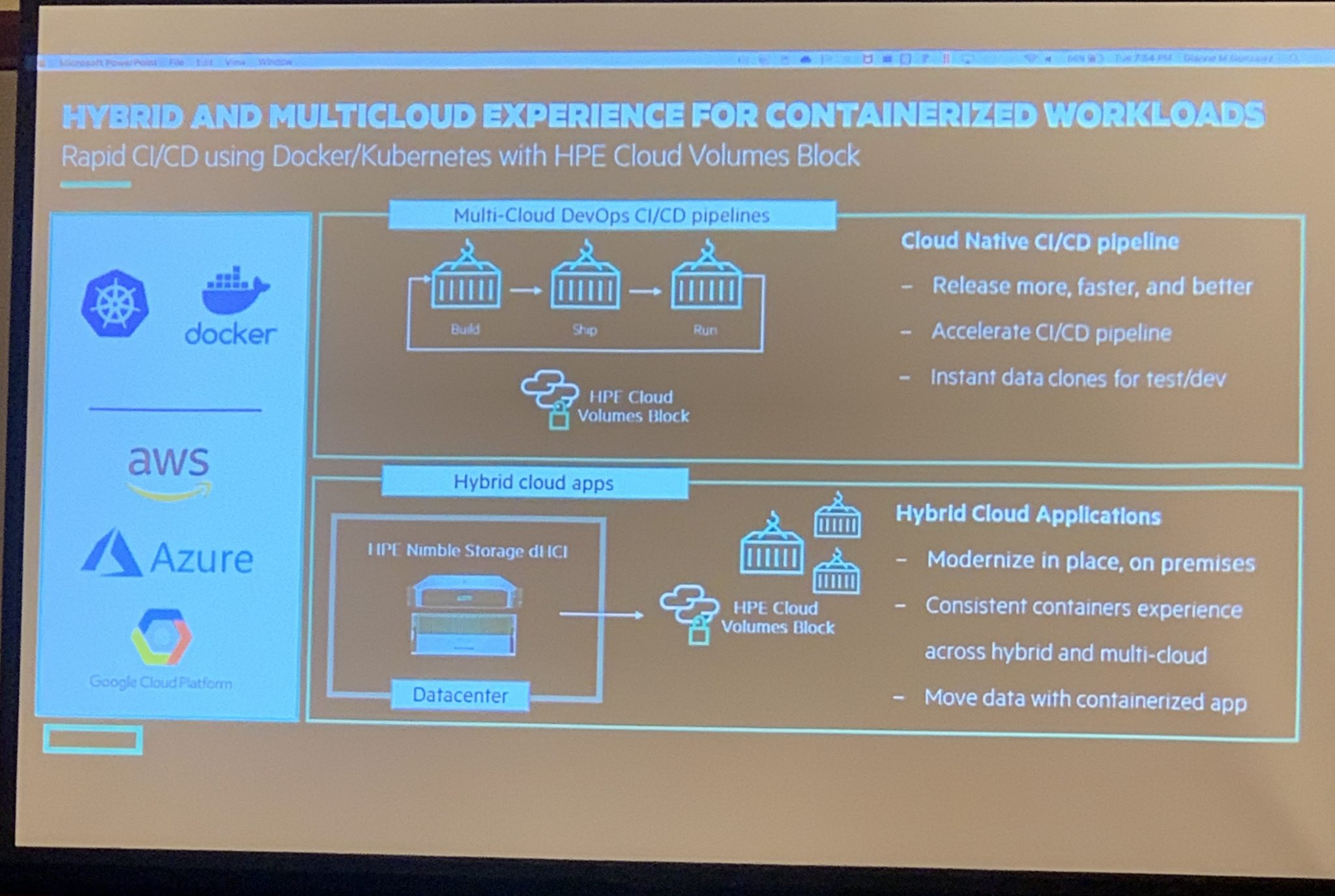 True Hybrid Cloud for Containers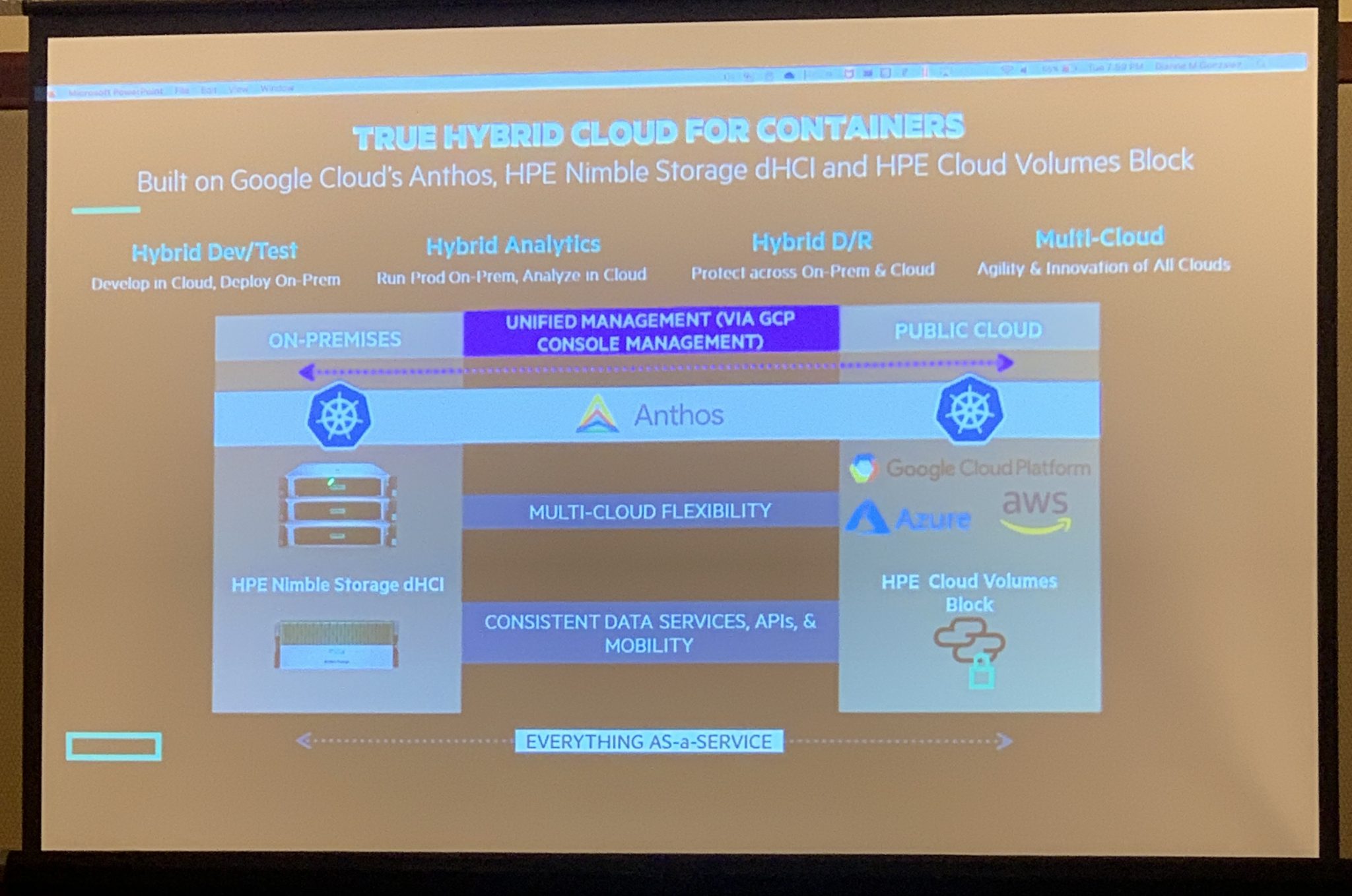 HPE Cloud Bank Storage – Simple and Cost  Effective Archive.
Muti Cloud Support
Backup to the cloud for cost effective long term retention
Protect > 100 PB in the public clouds at low cost starting at .001GB /month.
https://techfieldday.com/event/tfdxhpe19/