Did you install SQL express and need to later upgrade the database and had trouble?
I am limited in the realm of SQL knowledge. therefore, I just ran the installer of SQL 2008 R2, and didn't see my instance listed.
I was following this blog post.
At this screen, I didn't see the instance I wanted to upgrade. (note, taken from the above blog post)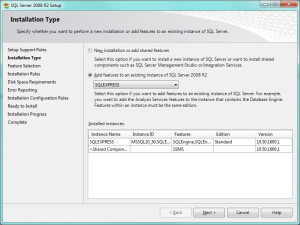 After, some creative googleing, I found the following.
sql 2005 express -> express 2008 r2 ?
I found if I went into options. And selected x86, and re followed the above blog link.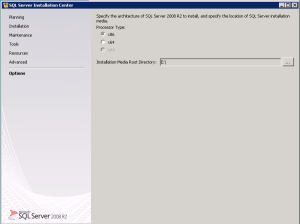 And that worked!
Now, remember, that since you didn't have full SQL, vCenter couldn't install support for it, on first install. You'll need to remove vCenter, and reinstall.
I hope that helps some of you.
Roger Lund